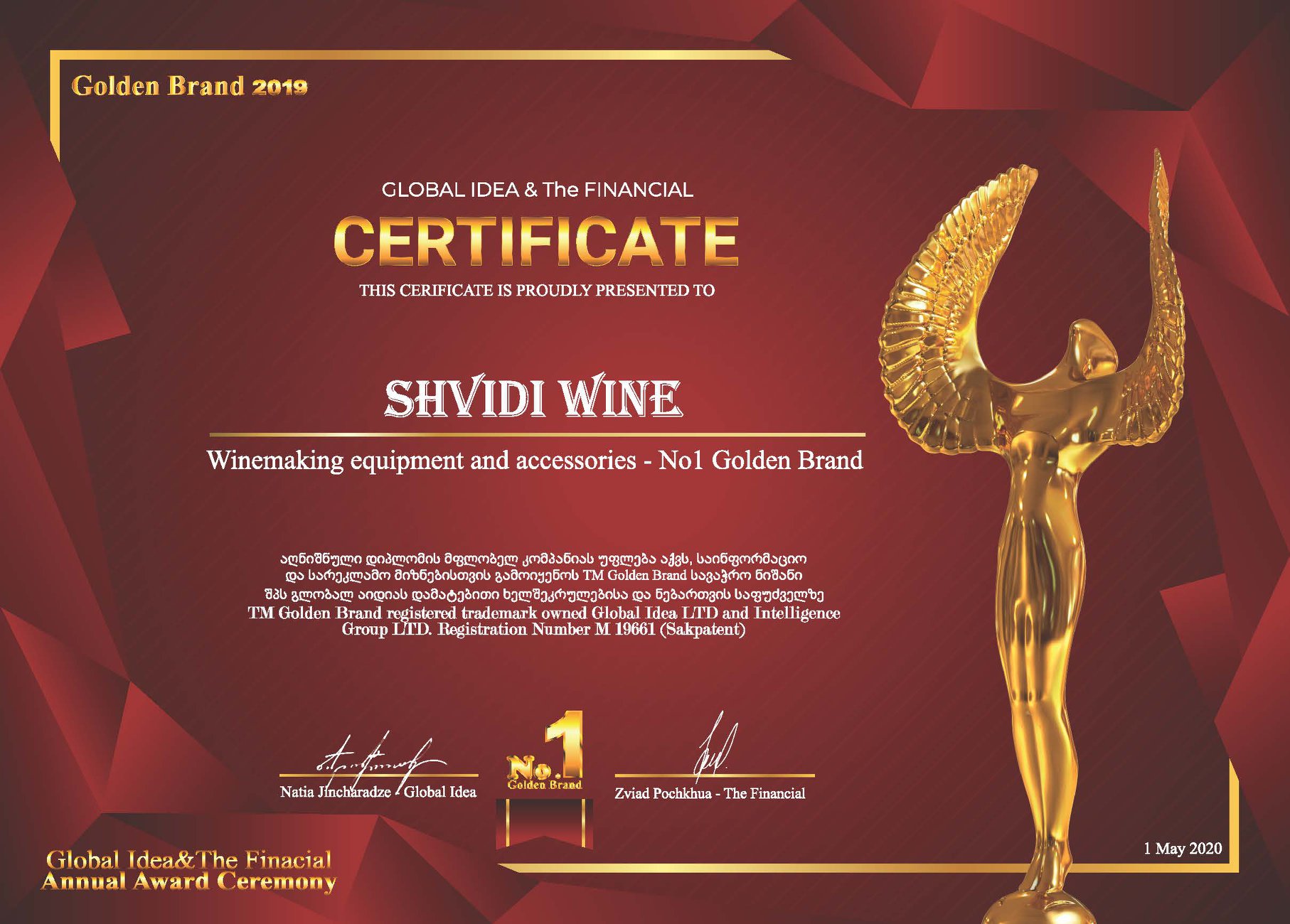 "ShvidiWine" is the winner of the gold brand
We would like to inform you that on July 16, 2020, the Golden Brand Award Ceremony of the Business Oscar was held at the Club "Underville", where the awarding of the winning nominees took place.
We are pleased to announce that in this competition the company "ShvidiWine" has become the number one gold brand in the 2019 nomination: wine production inventory and accessories.
This award is a tribute to the tireless work and overcoming difficulties that our qualified team has been working on for many years. . Everyone who properly values ​​our work. Their merit is the advancement of our firm in this interesting and at the same time difficult field. The status of Gold Brand 2019 gives us responsibility and gives us more motivation to carry out future plans. The team of "ShvidiWine" is always at your service.